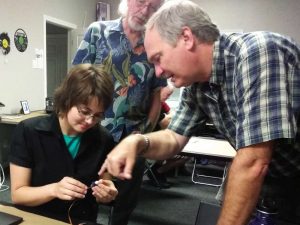 I would like to thank Doug for his ongoing contribution to the community! He's been with us through many years through thick and thin!
He has supported the community through membership, volunteerism, mentorship and much more.
He's a center of expertise for electronic circuit design and construction, Arduino, soldering, CNC fabrication and other areas.
He has lead workshops, supported other peoples' workshops and supported others' workshops through participation.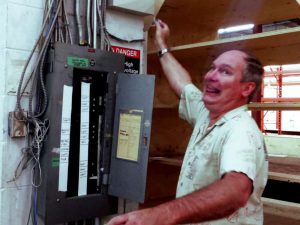 He is the safety officer of our community. He always speaks out when there is room for improvement and safety.
He also has many interesting projects.
CNC machine construction
Robotics
Education
SMT Soldering
Volunteering to fix brail machines
Volunteering in Schools
Lapidary club
Printmaking
Most notably he converted the hack613 "H" balloon into the Starship Enterprise (please see pictures for reference).