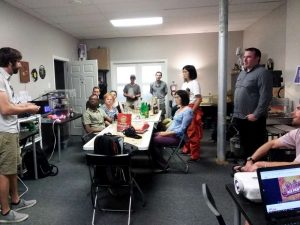 As a makerspace we depend on members and other supporters!
Please come forward if you would like to be a part of the team!
Current needs:
Help with hosting meetups. This includes being here to let people in and helping remove any garbage left behind. Check washrooms before and after and a walkabout after meetups.
Some help with social media and Web site.
We're shopping for a new space. Ideas welcome.