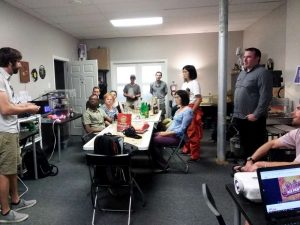 As a makerspace we depend on members and other supporters!
Please come forward if you would like to be a part of the team!
Current needs:
Help with hosting meetups. This includes attending the meetups to post a sign, help guide people to the meetups and make sure no mess was left behind.
Some help with social media and Web site.
We're shopping for a new space. Ideas welcome.
We're looking for ideas for having popup meetups!
We need help getting some of the small stuff out of the space.
We need help getting the CNC613 machine out of the space.